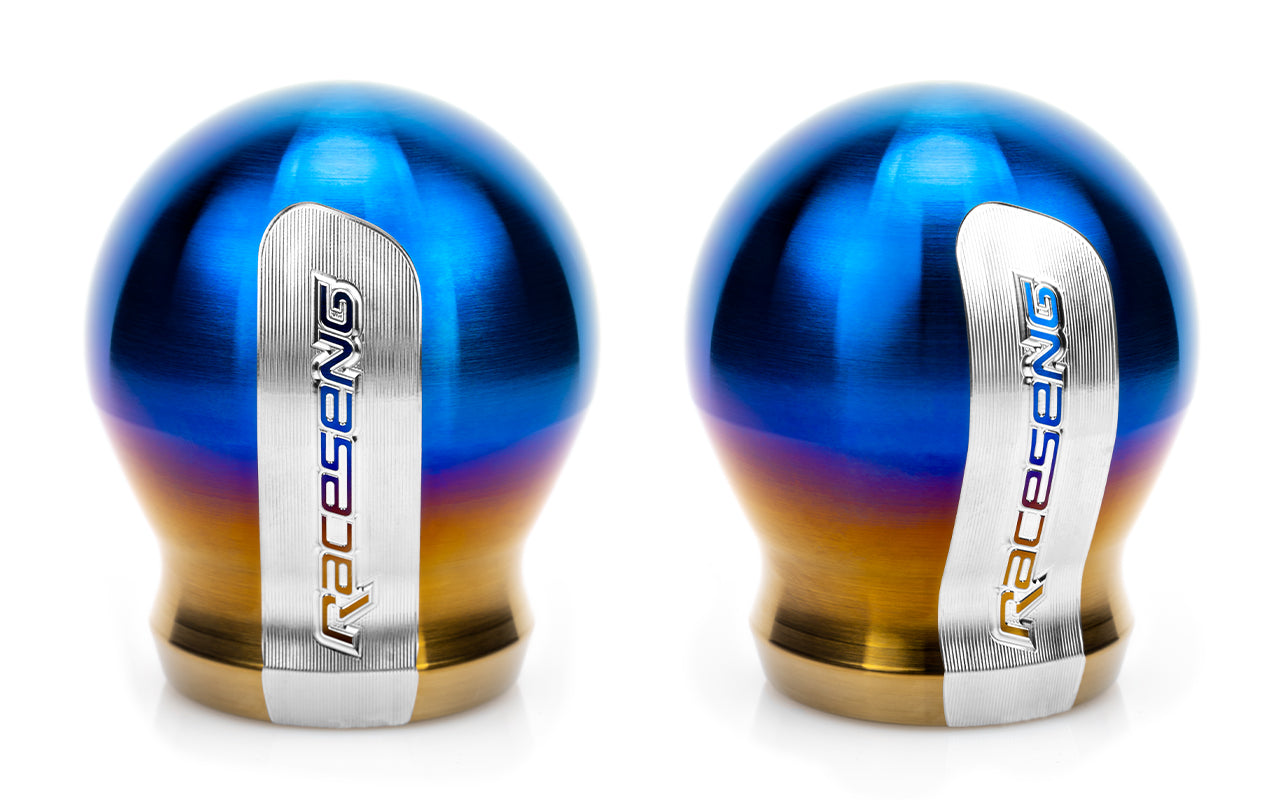 On Sale
OrbTi Shift Knob
OrbTi shows you exactly how diverse a simple shape can be. Sized for palm-shifting perfection while bringing an exotic titanium presence to your shifting experience.
PURE TITANIUM - EXOTIC FINISHES - INTRICATE DETAILS - EXTREMELY UNIQUE AND RARE
Comes with a threaded adapter of your choosing.
Weight: 290 grams
Typical S60R installs require cutting an M8x1.25 thread on the OEM shifter.  Swedespeed instructions.
BMW F3X requires non-threaded adapter.