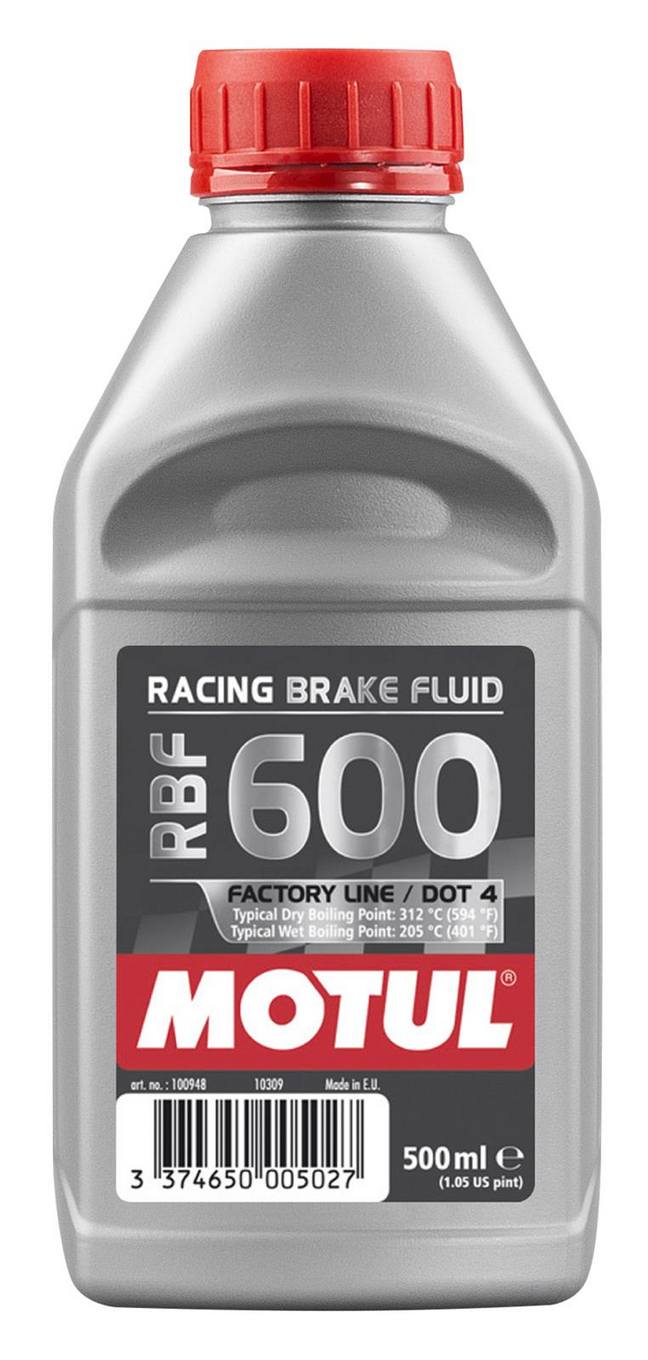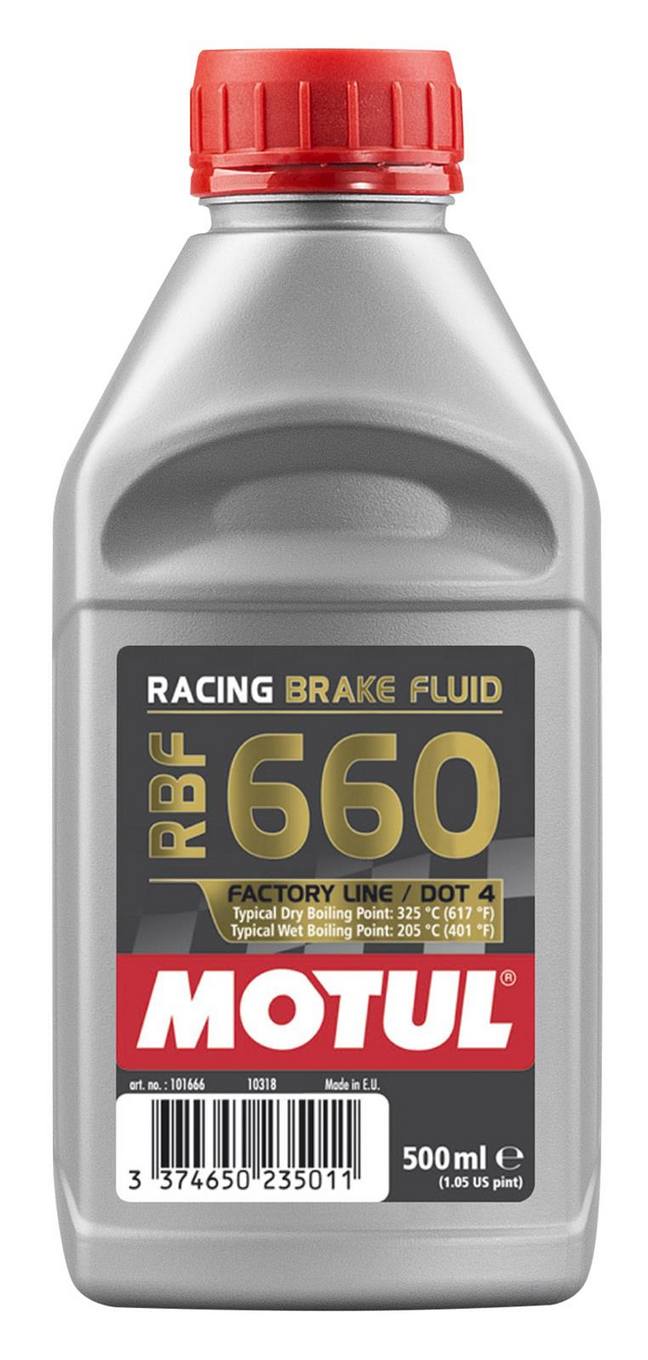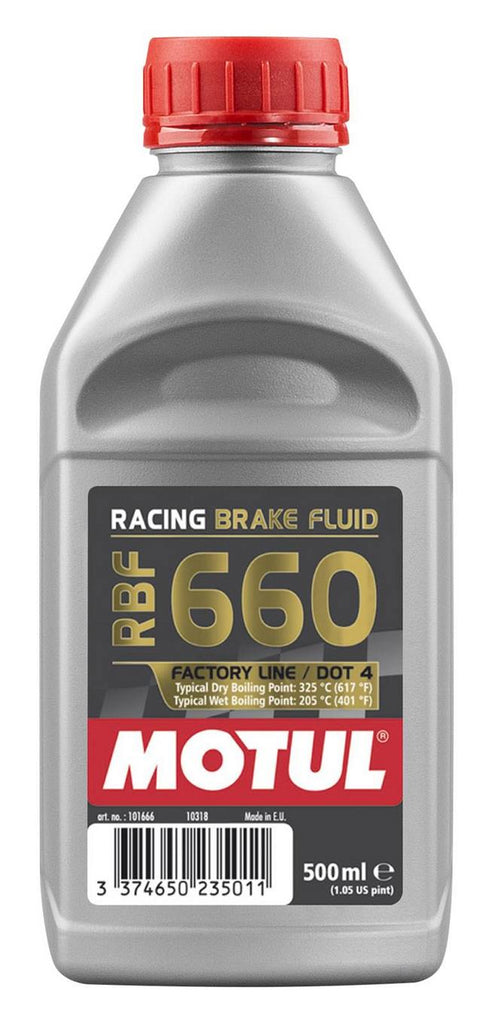 On Sale
Motul RBF Brake Fluid
RBF 600 - Each bottle is filled with Nitrogen, increasing shelf life and eliminating contamination while factory sealed. Extremely high dry boiling point 594°F (312°C) helps prevent vapor lock and brake fade during hard use, with excellent recovery time. Wet boiling point 401°F (205°C).
RBF 660 - For all types of hydraulic brake and clutch actuators requiring non-silicone Synthetic fluid. Specially designed to resist extreme high temperature generated by racing brakes (carbon and ceramic) only allowing a minimal air entrance for brake cooling.  Very high dry boiling point of 617°F (325°C) and wet boiling point of 400°F (204°C).
500mL bottle
Full synthetic DOT 4
Product will drop ship from the distributor.