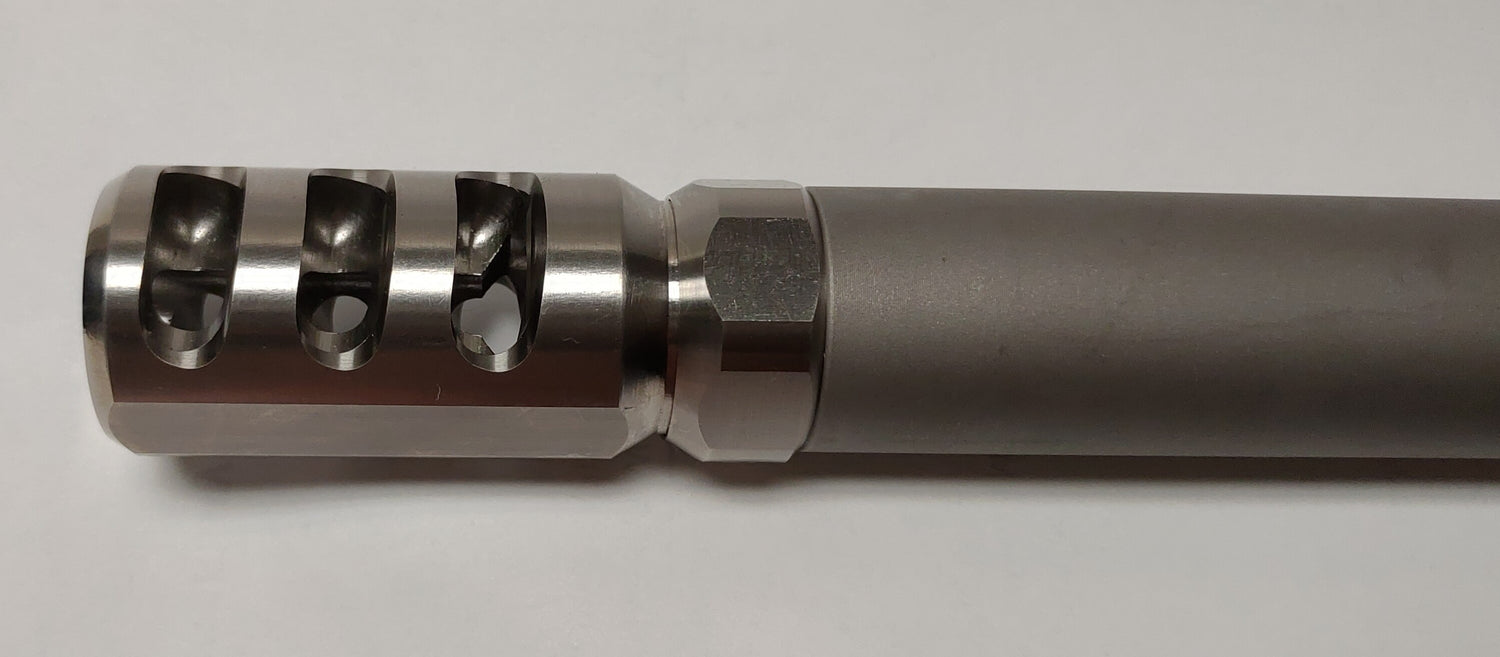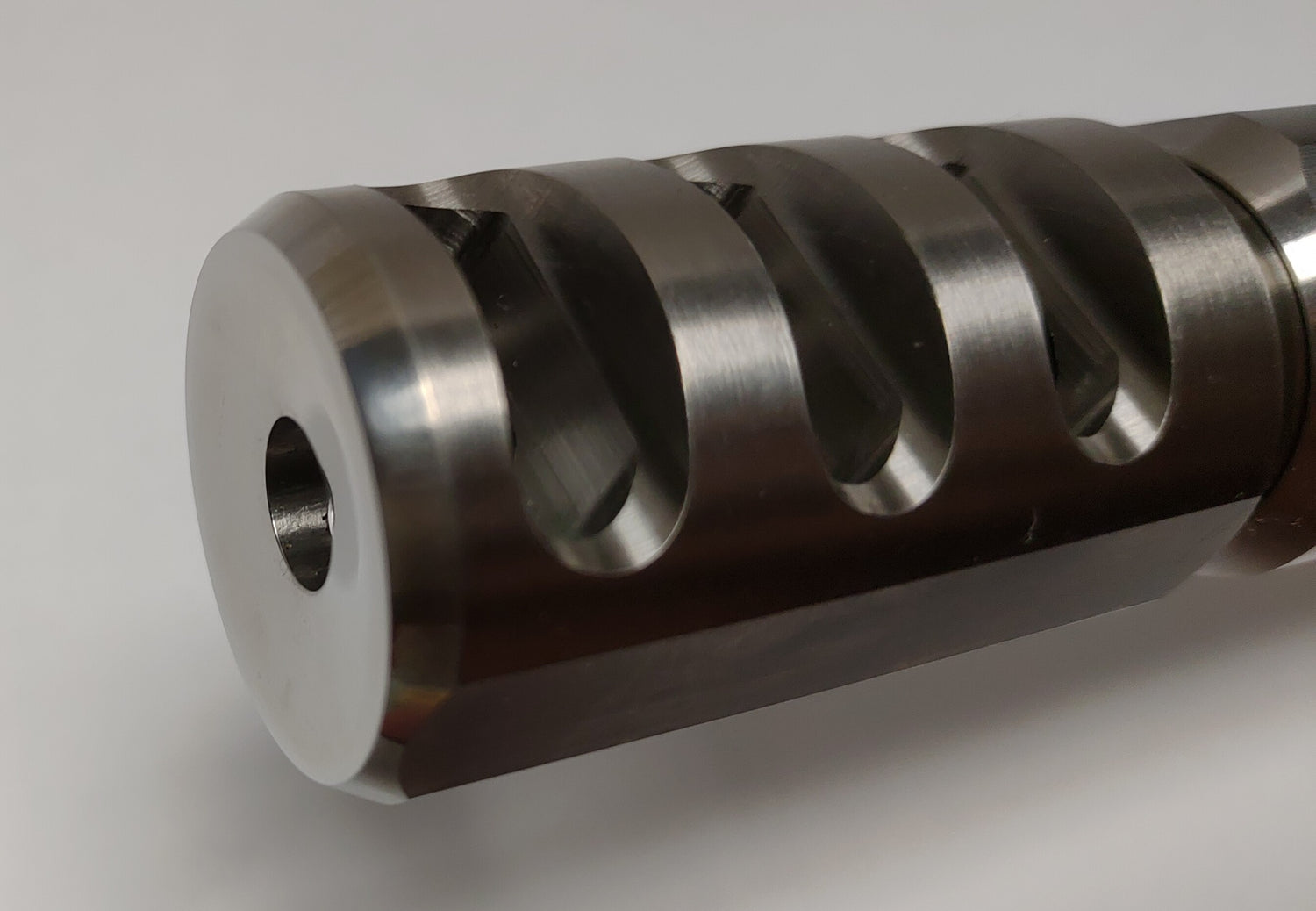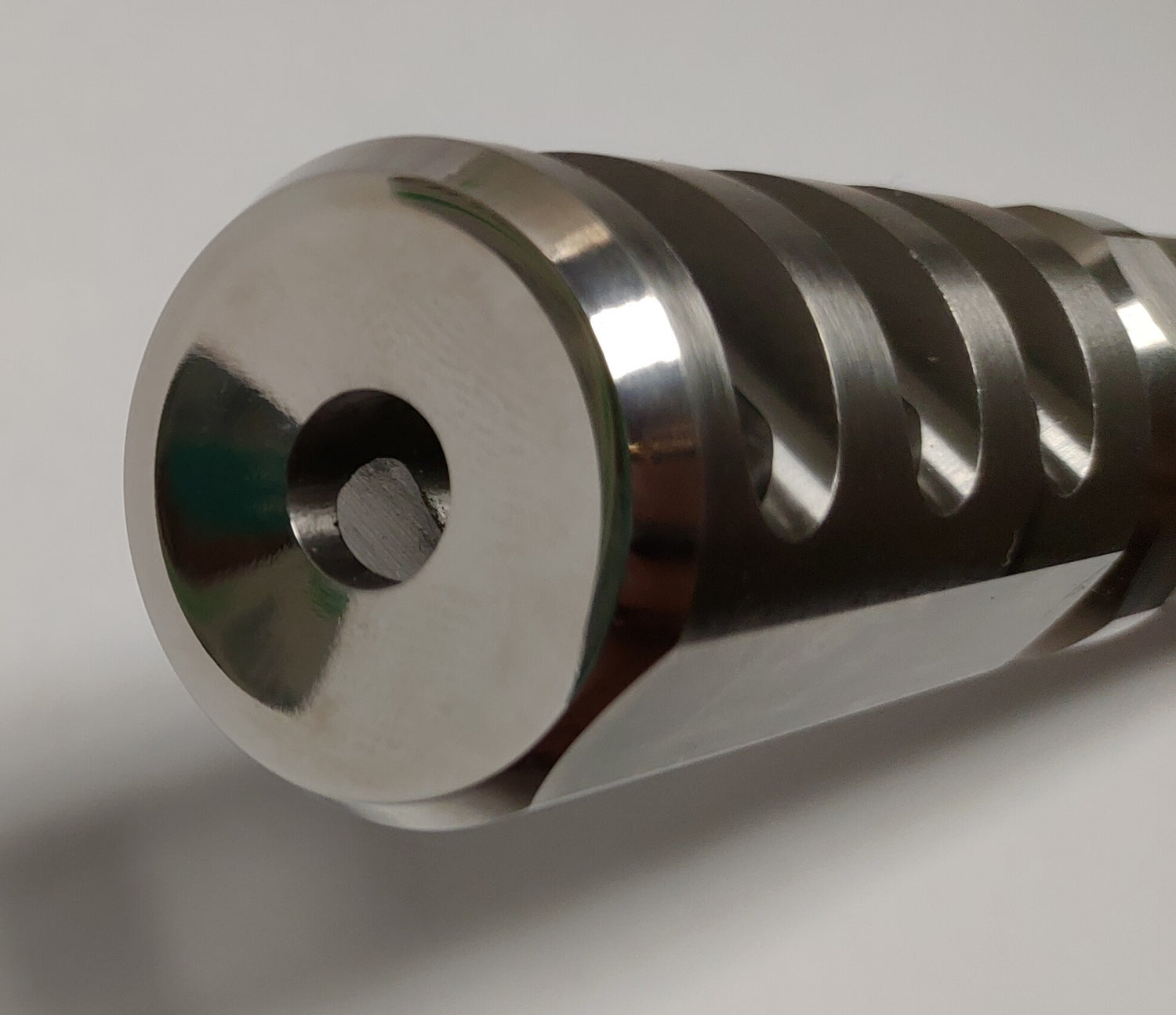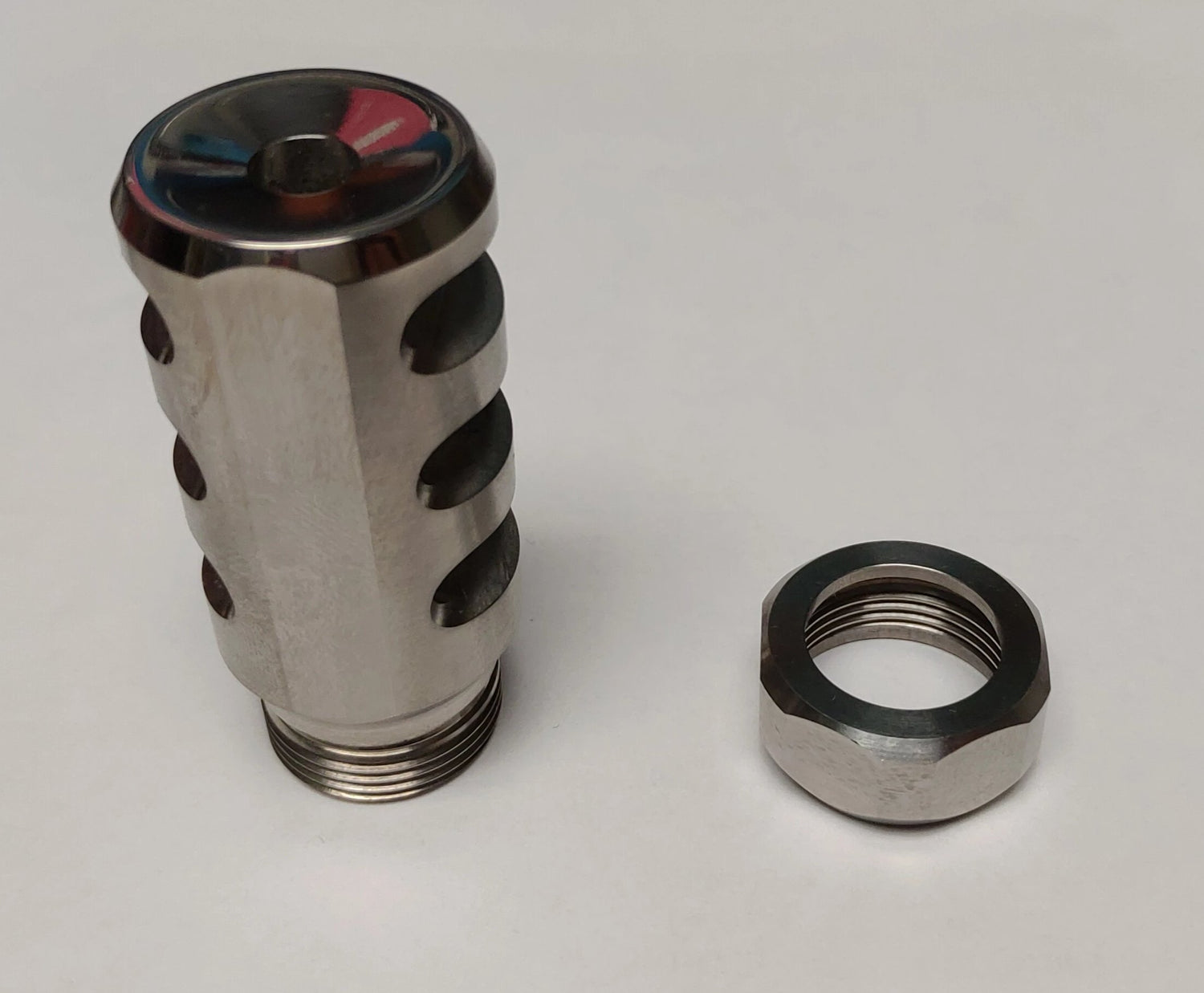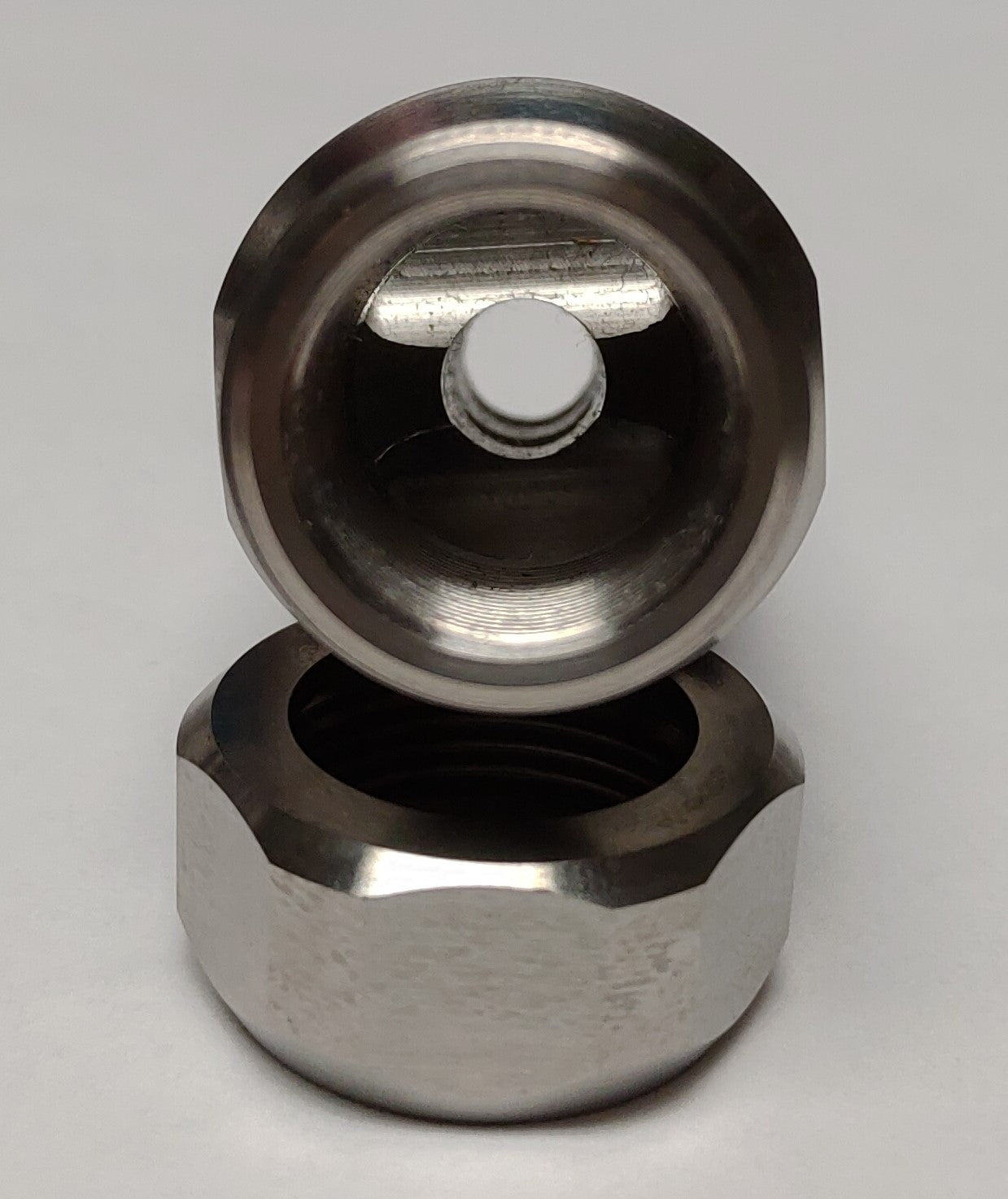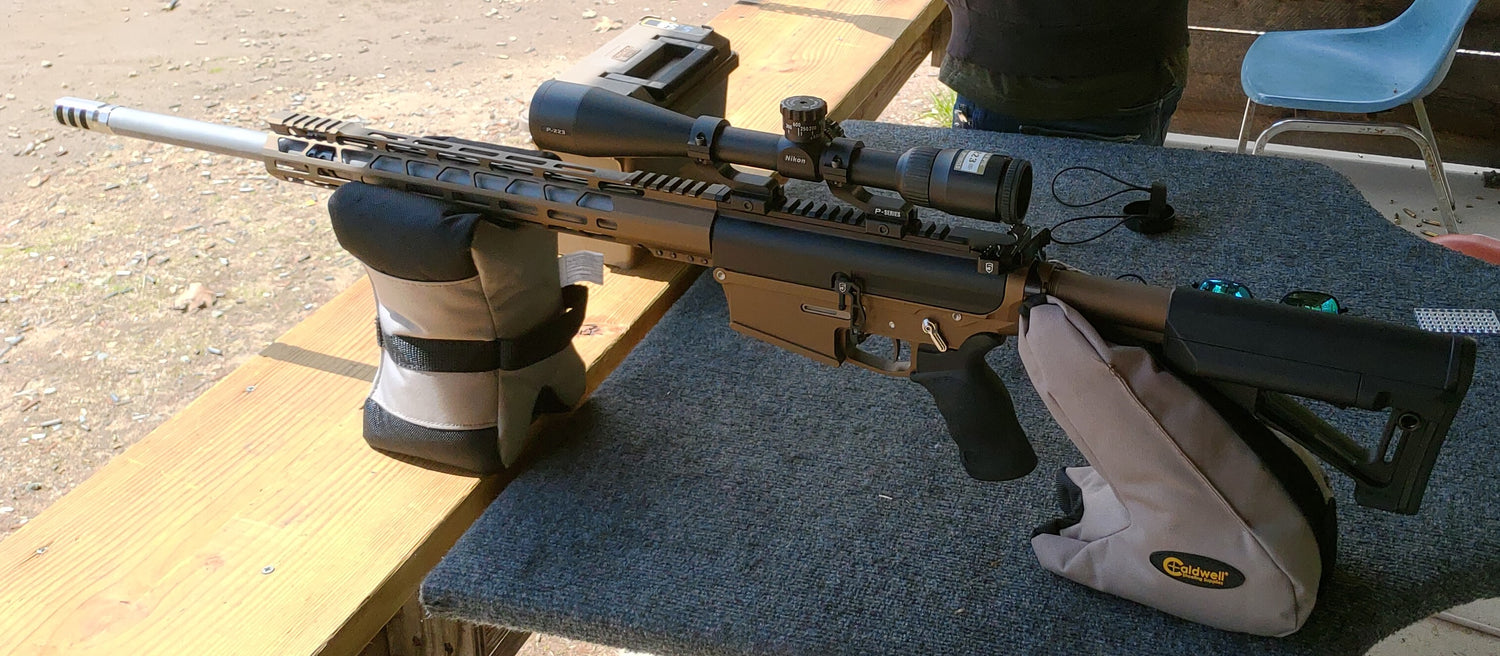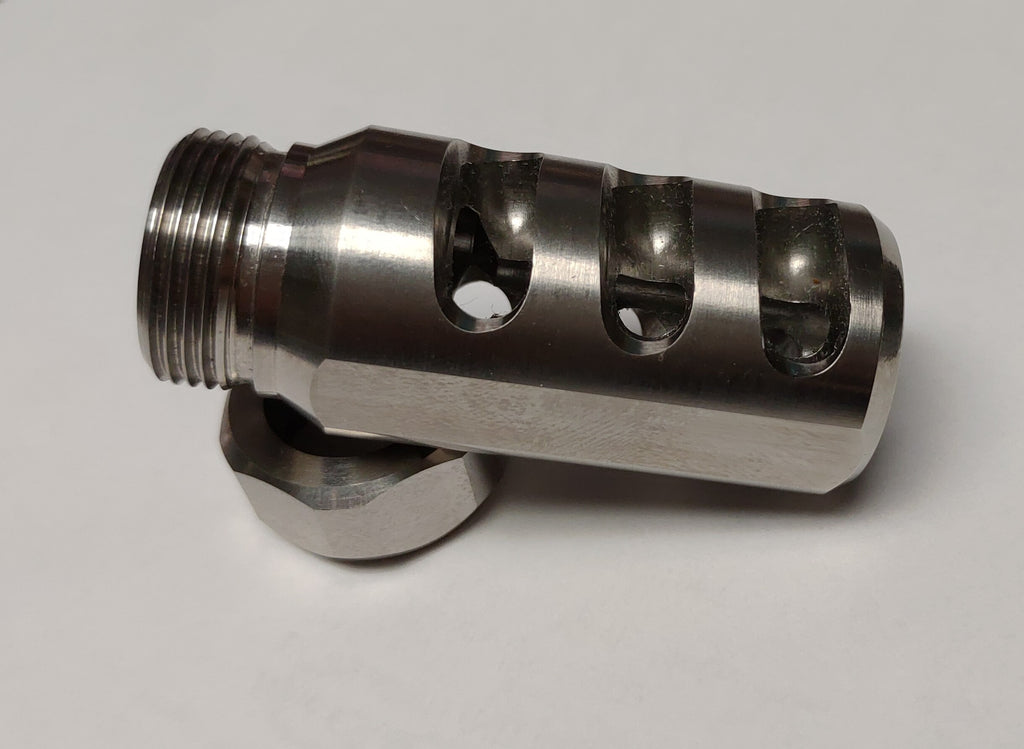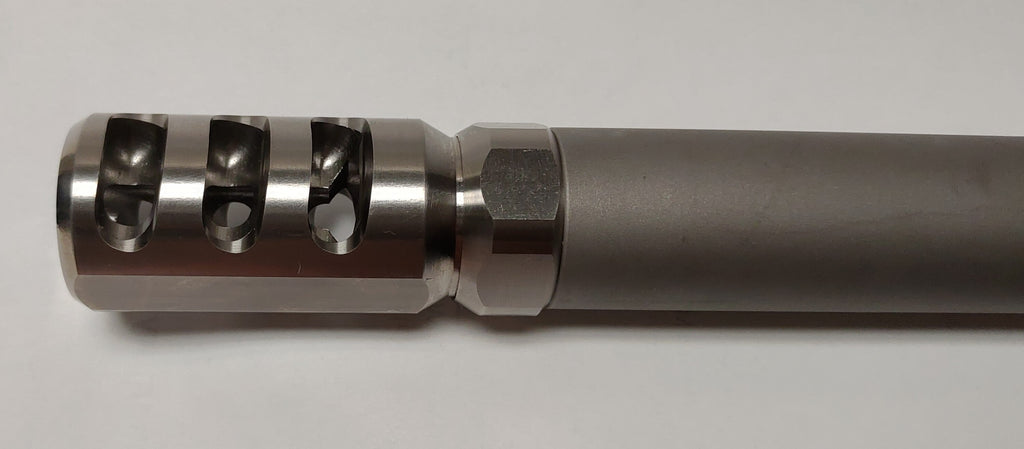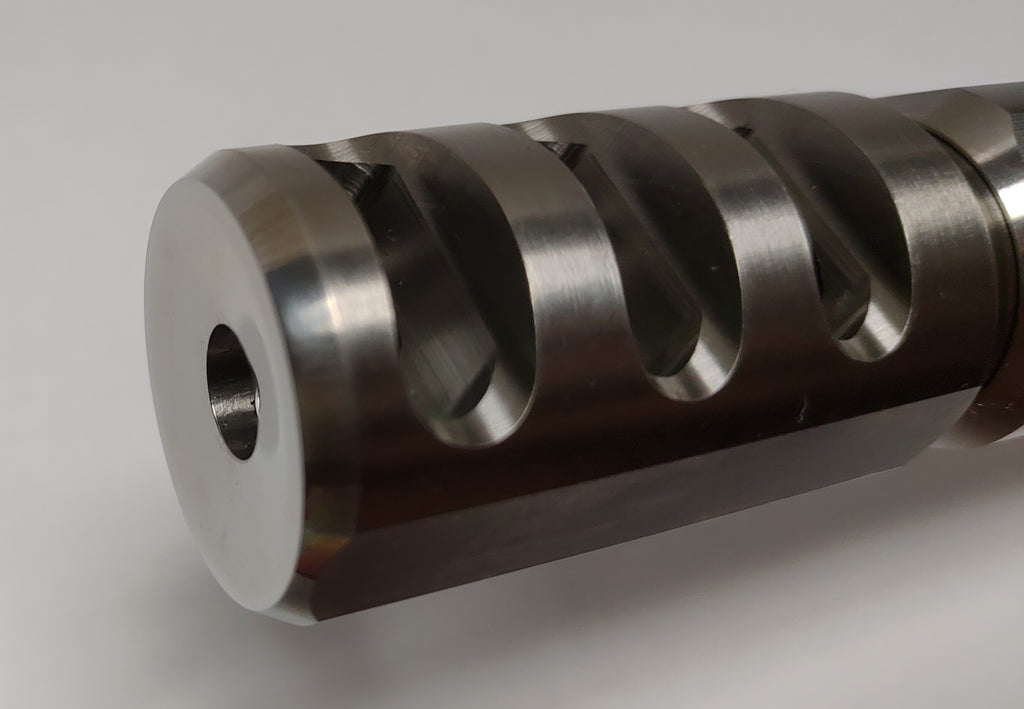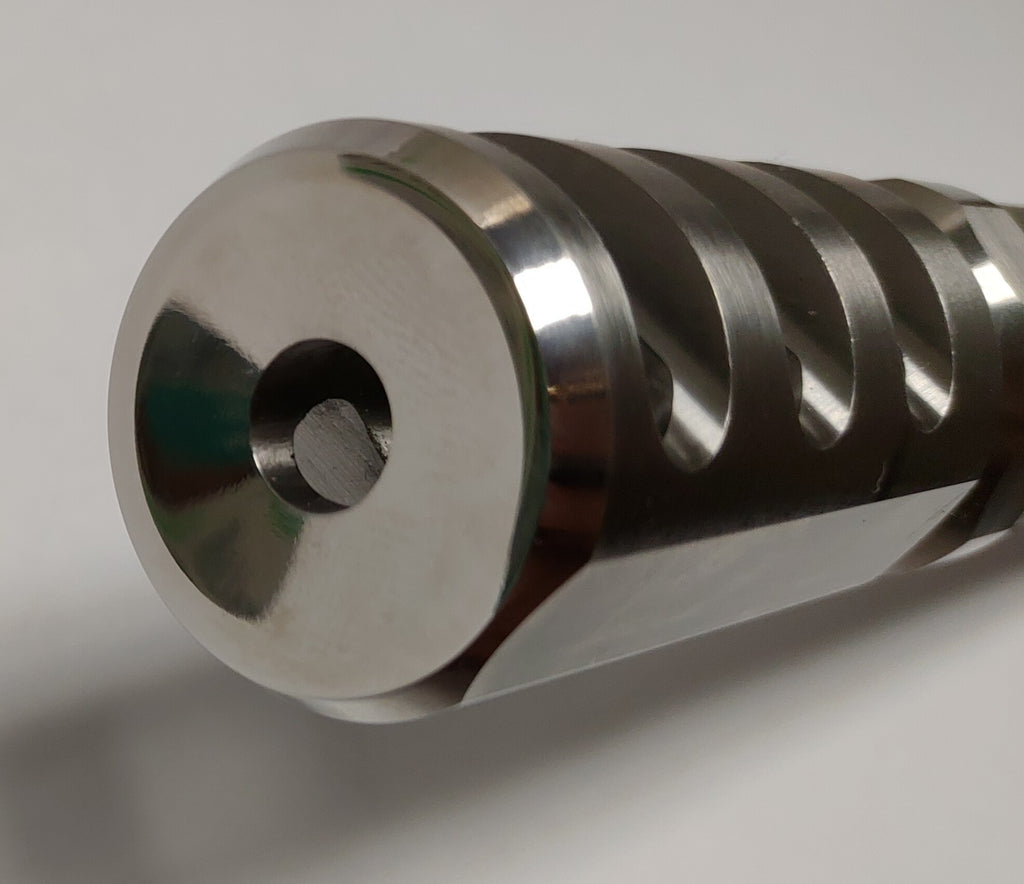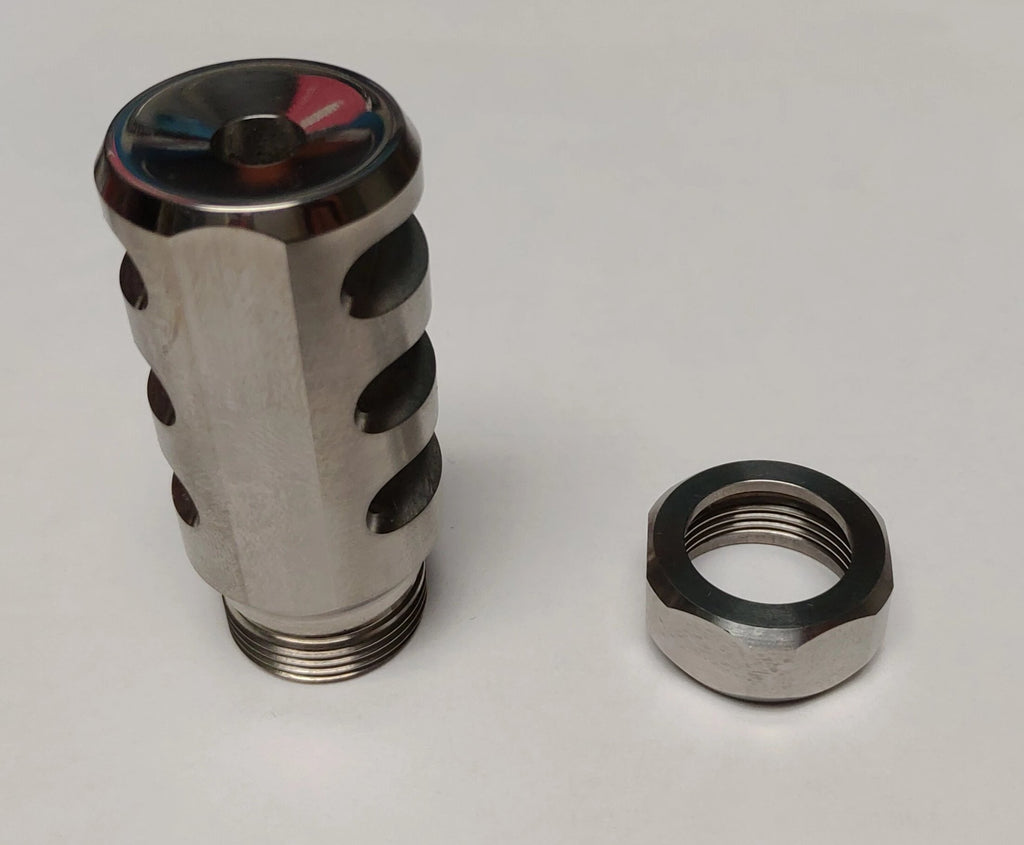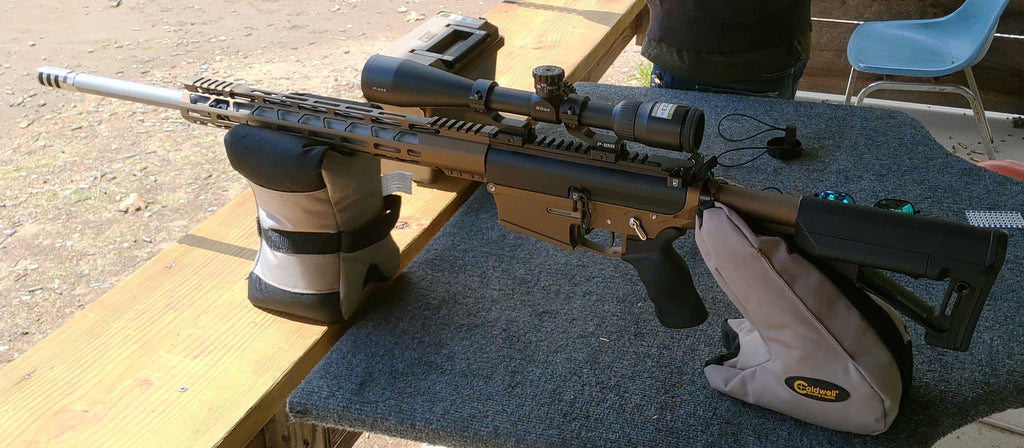 On Sale
Anti-recoil muzzle brake
Available now!  This muzzle brake is intended to reduce perceived recoil significantly.  This is a precision piece intended for precision shooting.  Pictures are of the raw titanium prototype, other materials will be available.
Two piece custom jam nut design.  No shims required.
Highly polished and tightly toleranced 11 degree muzzle crown
Tight clearance and tolerance bore to strip gases as efficiently as possible for each caliber
Requires 3/4" wrenches for 223/556 and 15/16" wrenches 6.5CR/308/7.8
---
Barrel thread requirements
223/5.56 - 1/2-28
6.5CR & 308/7.8 - 5/8-24
If you would like a custom size please email us.