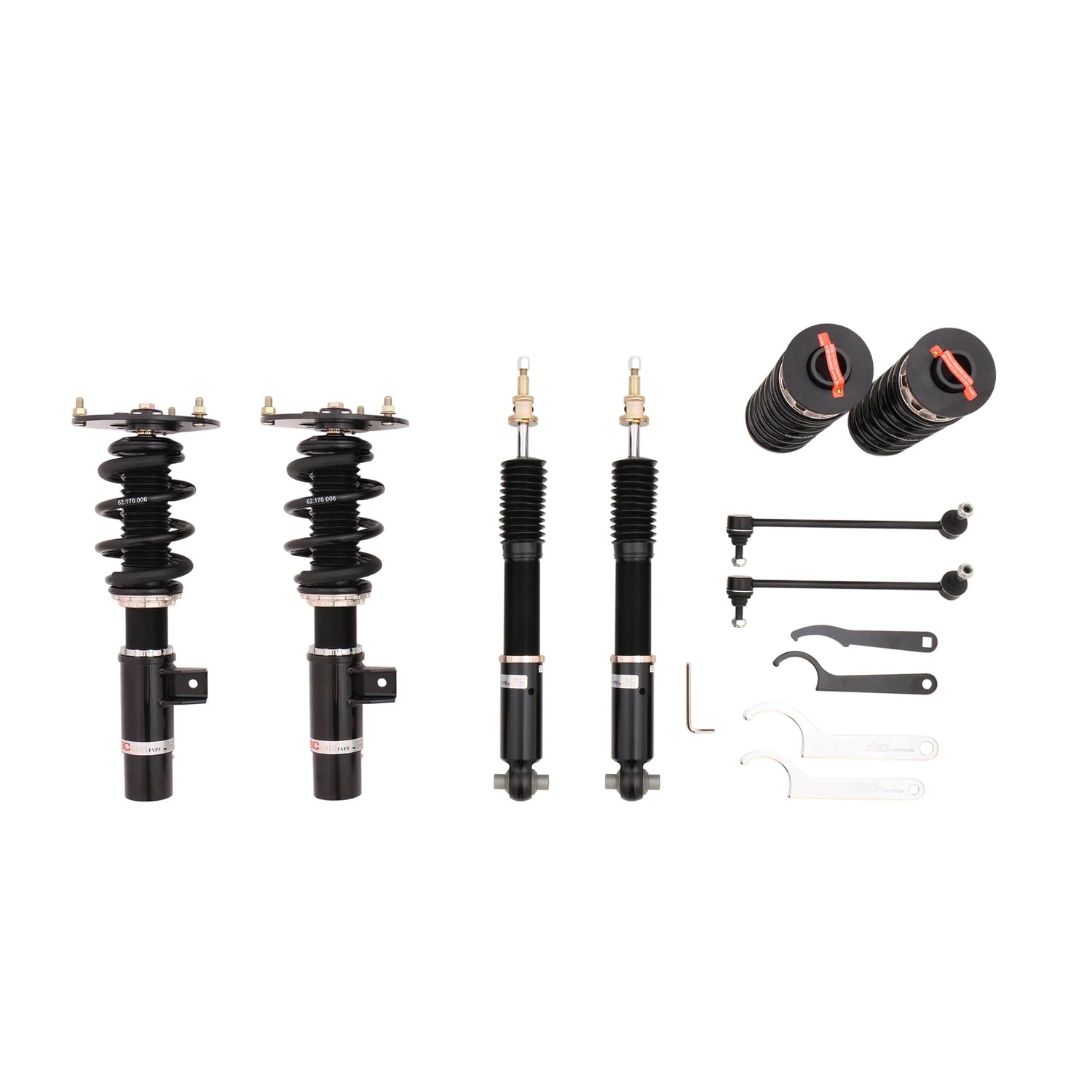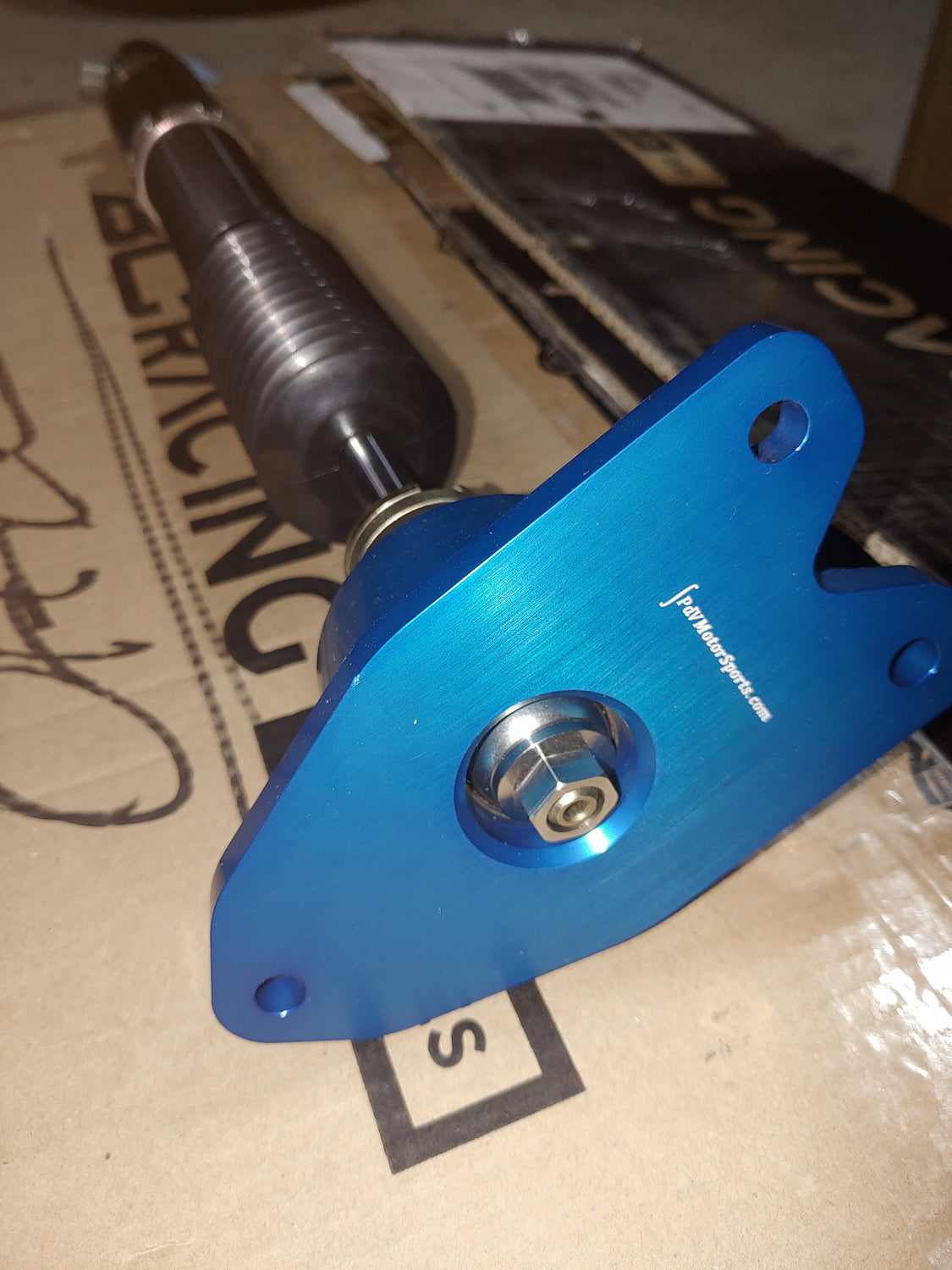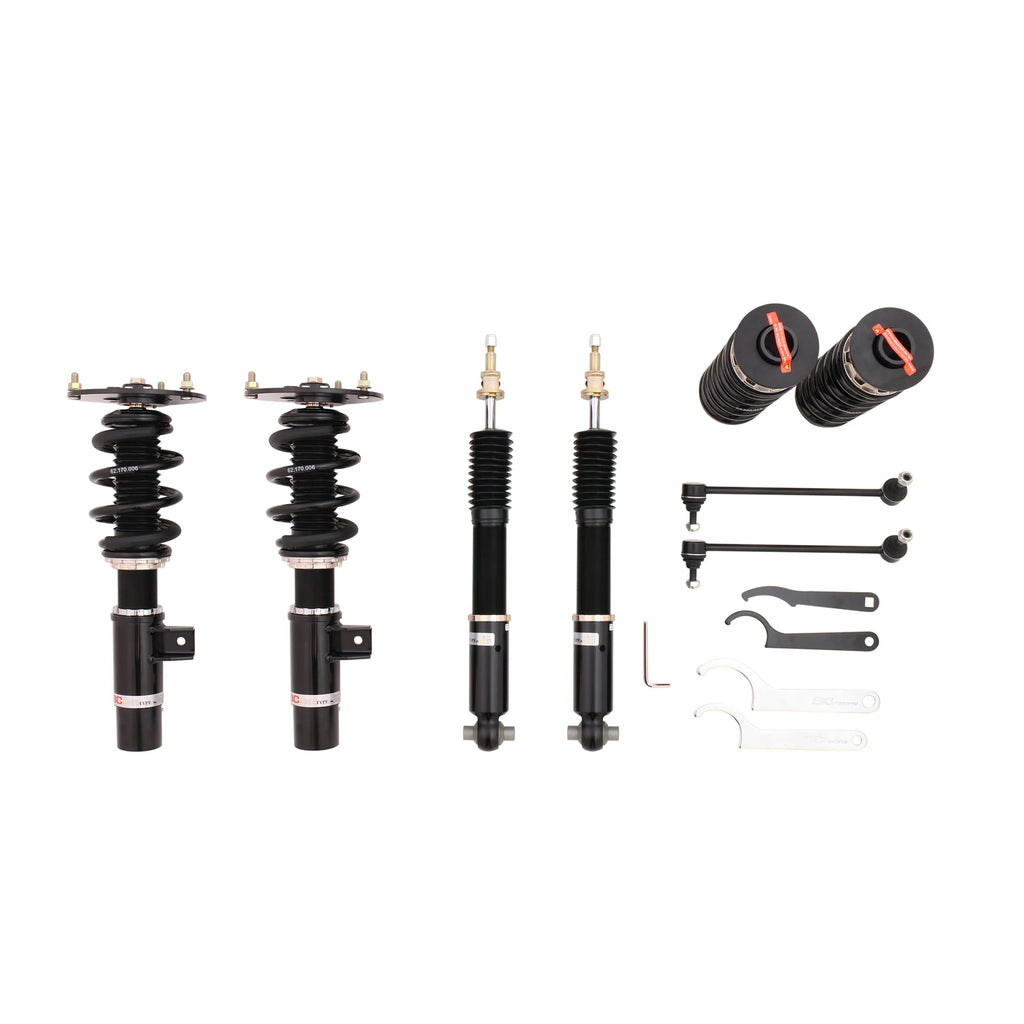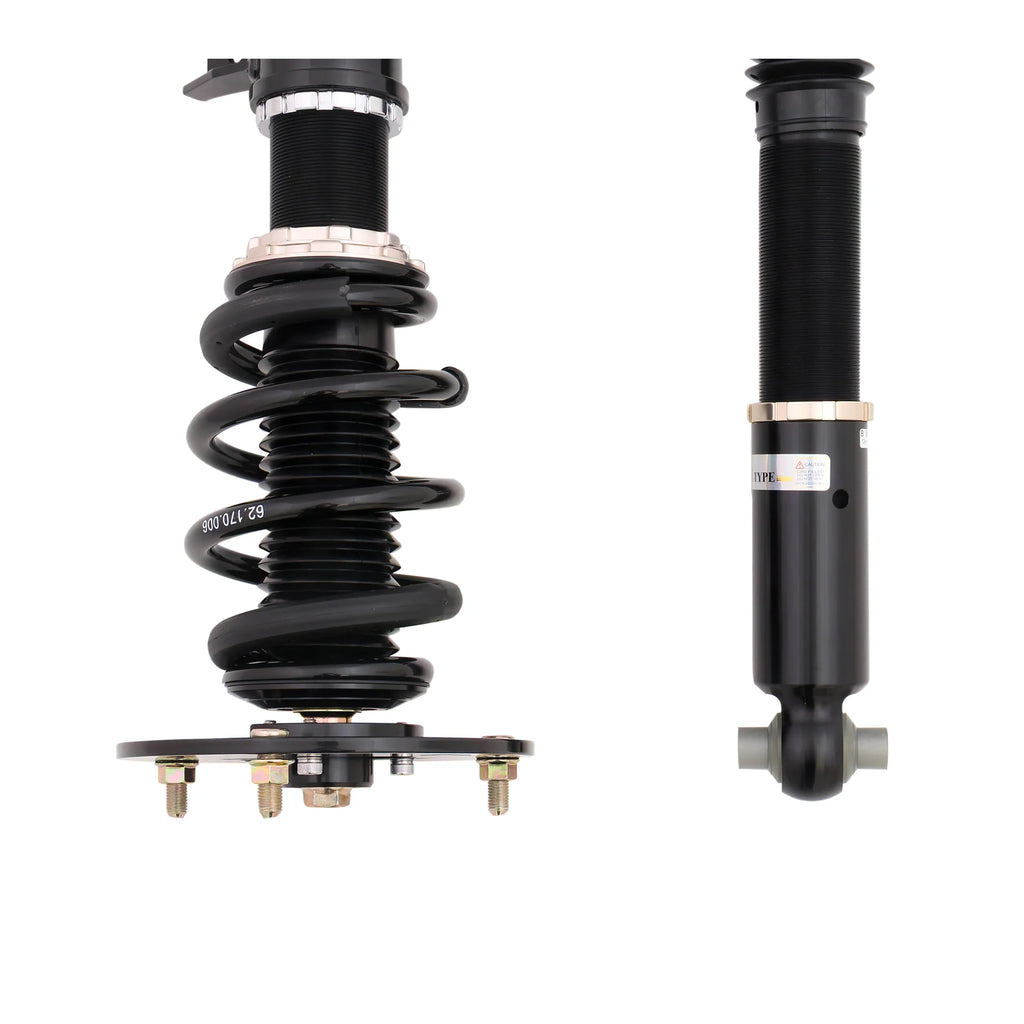 On Sale
BC Racing - F3X AWD
2012-2019 3-series AWD
If you aren't sure what you want for spring rates, we recommend choosing a spring rate with BC Racing's included springs and driving for a day.  Then chose a Swift spring upgrade based on your driving style and get an alignment.
Don't install these coilovers on factory worn out rubber mounts.  The only spherical rear shock mount for these dampers in the world can be found here.
Default springs are 6kg x 7" long on the front and 12kg x 8" long on the rear.
Highly Customizable with the optional PdV High Performance Rebuild
Mono-Tube Shock Design
Linear Piston And Damping Curve
Height Adjustment Independent Of Spring Compression
30-Clicks Of Simultaneous Compression/Rebound Adjustment
Front Camber Plates come standard
Custom Spring Rates And Swift Springs Available
Custom Valving Or Valving Paired For Custom Spring Rates
1-Year Warranty Against Manufacturers Defect
Fully Rebuildable