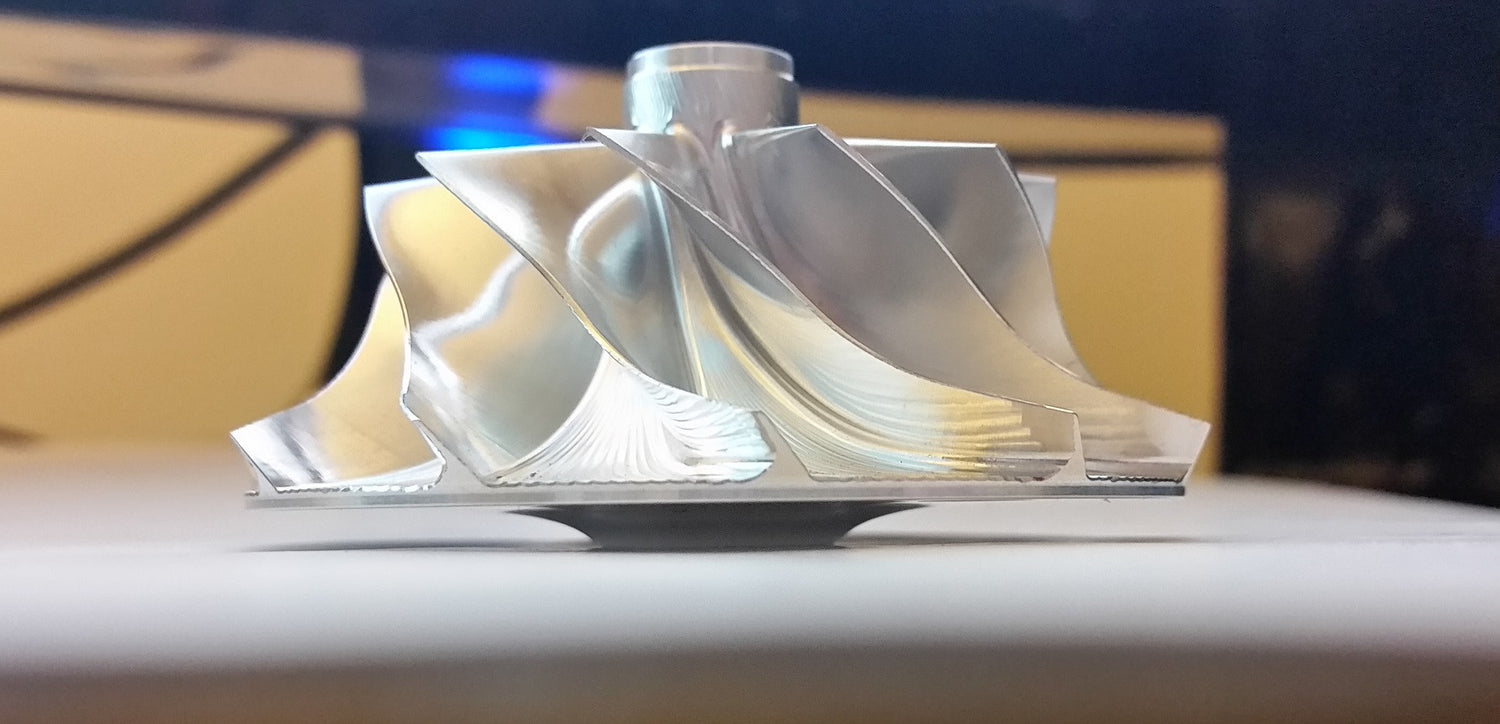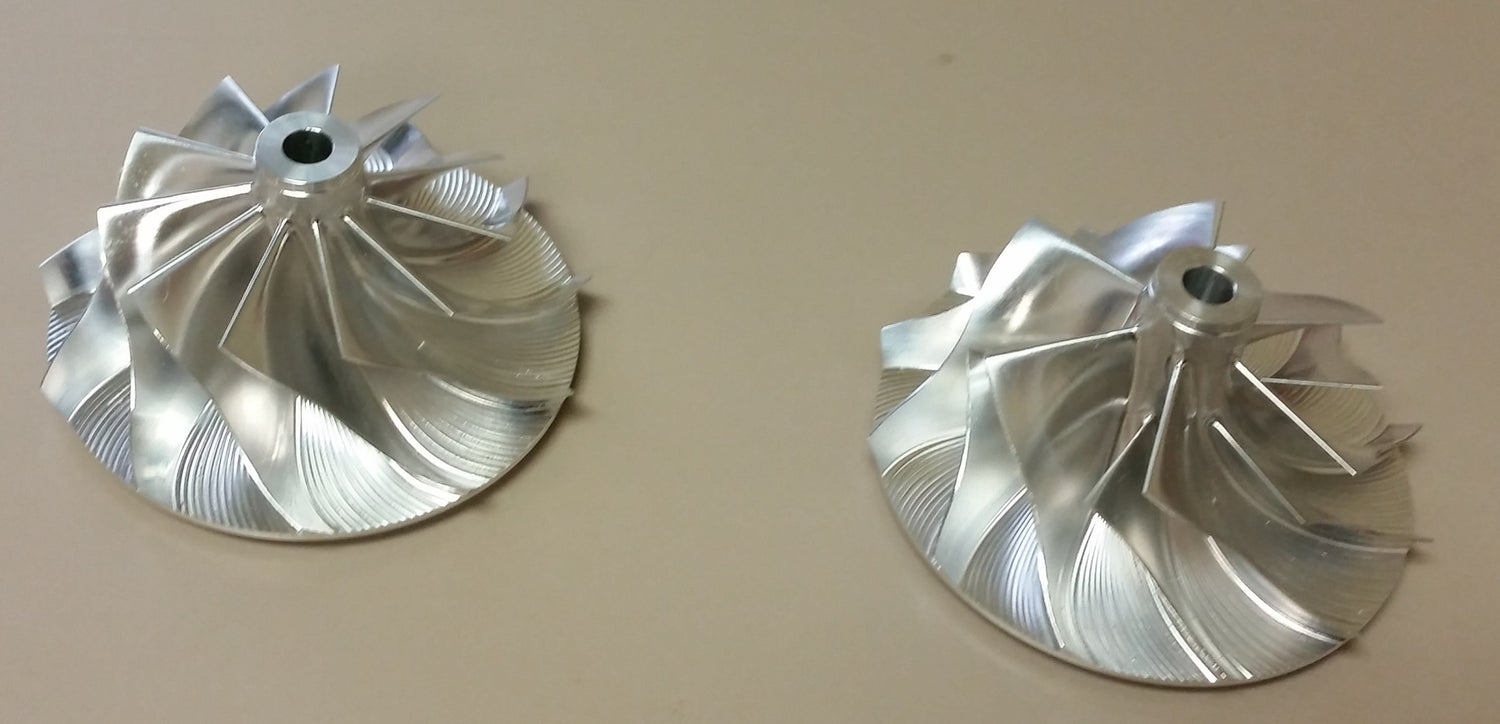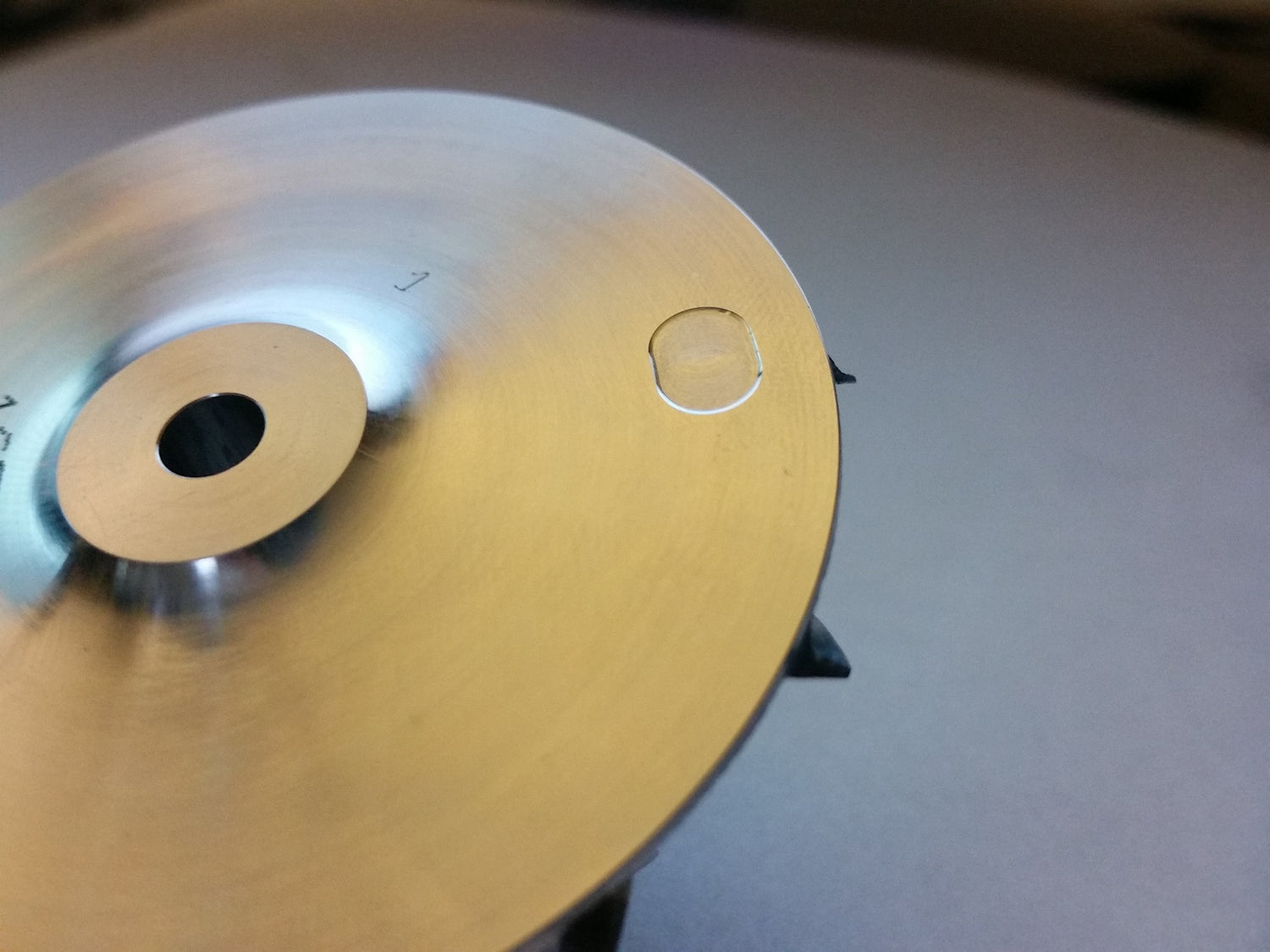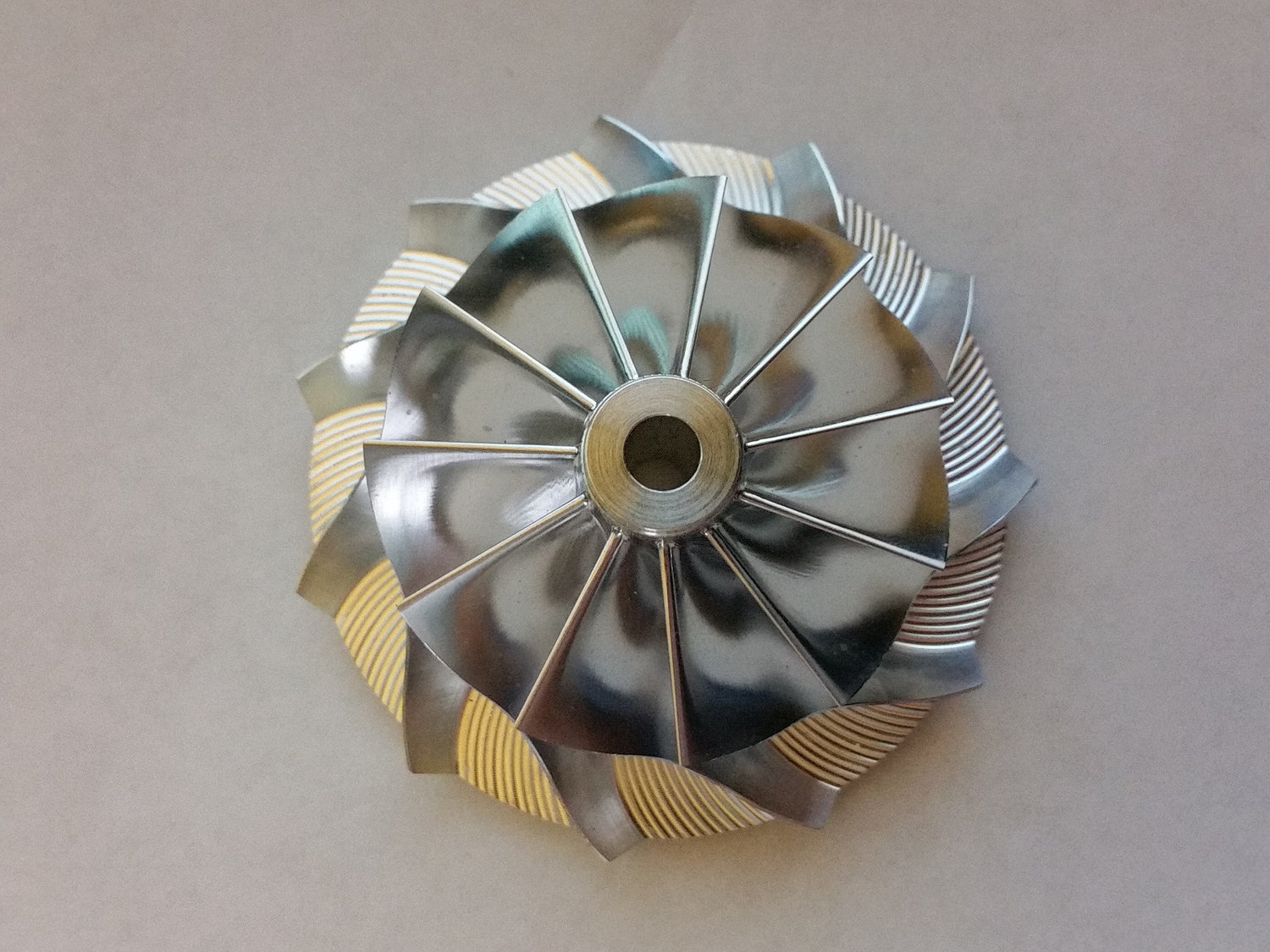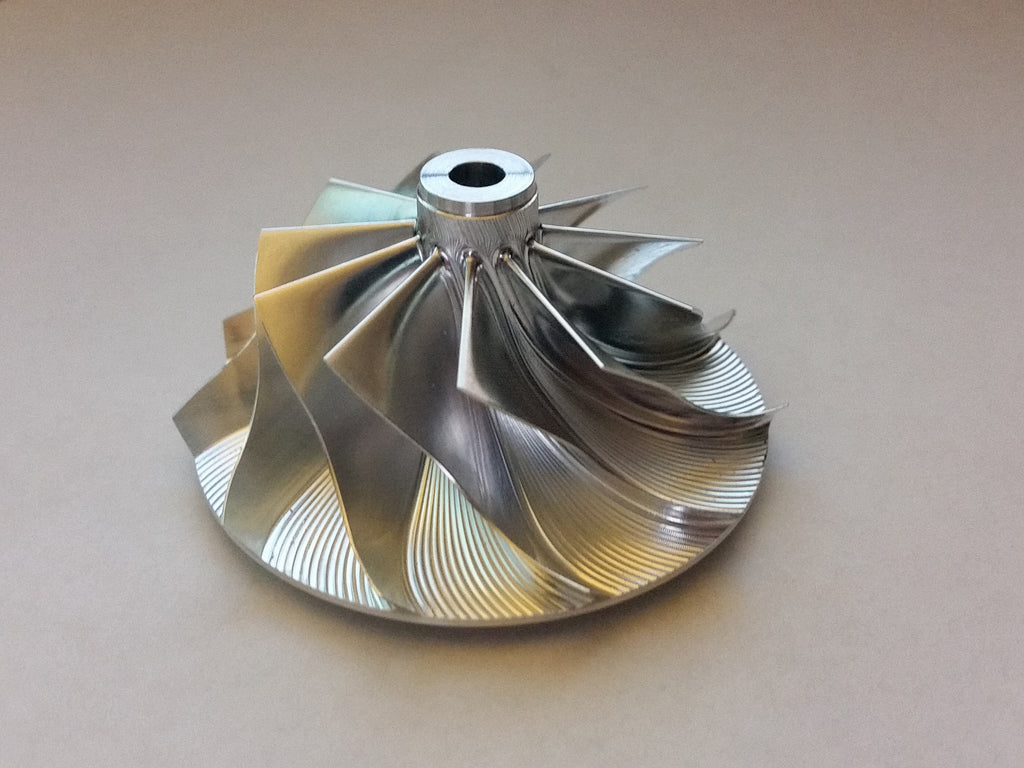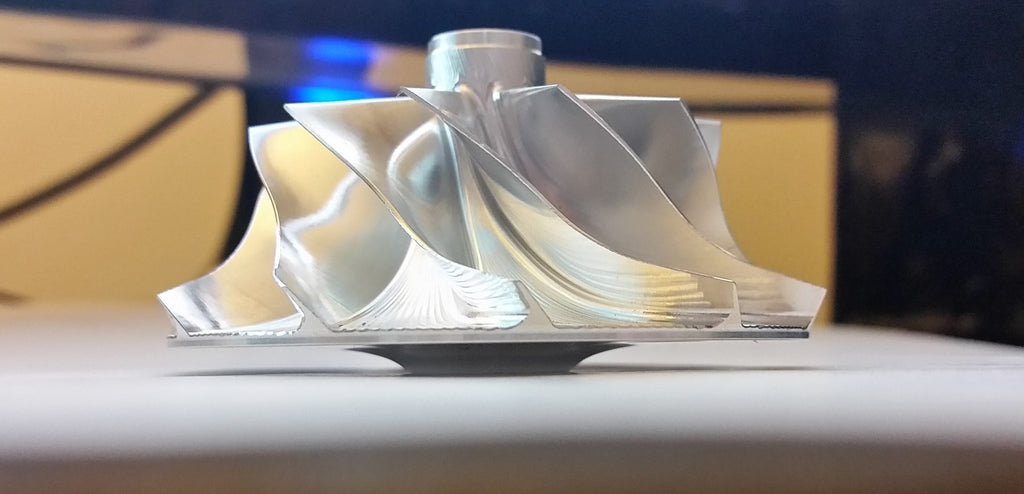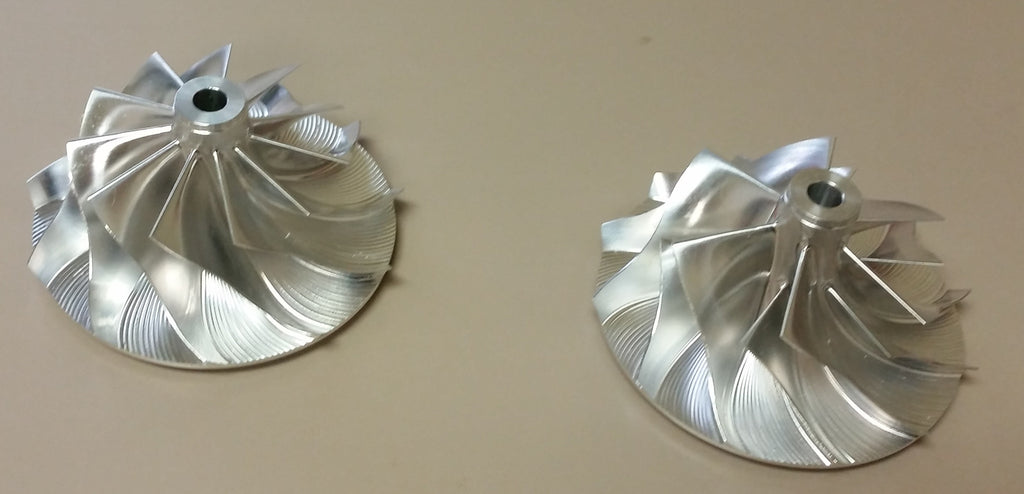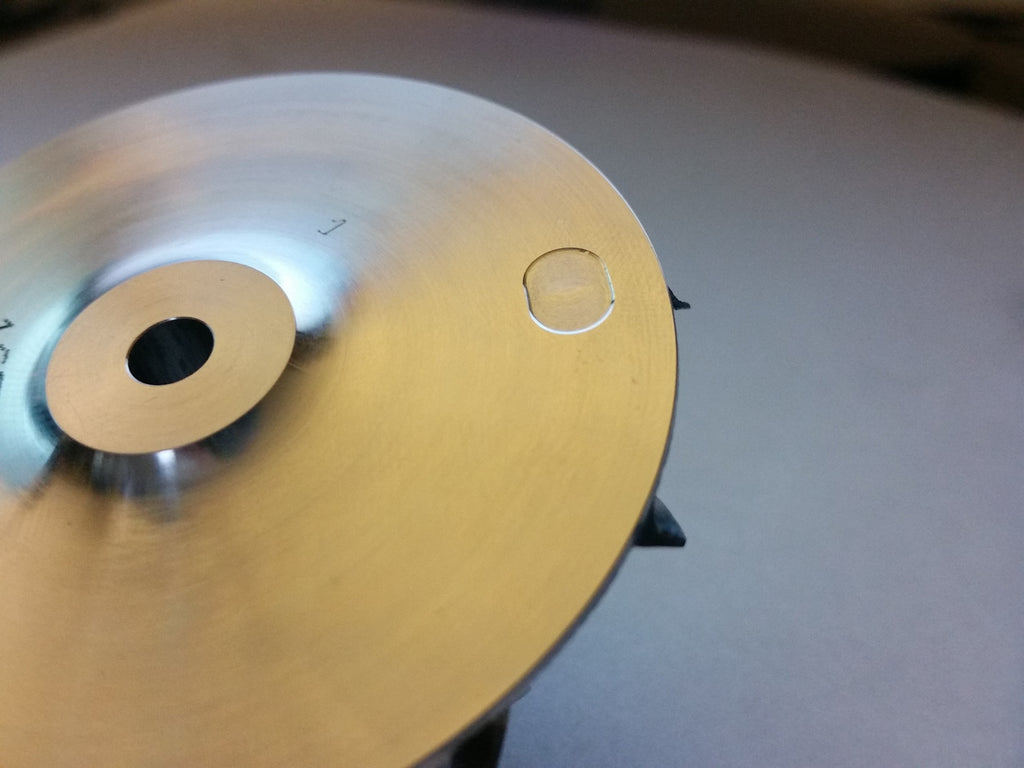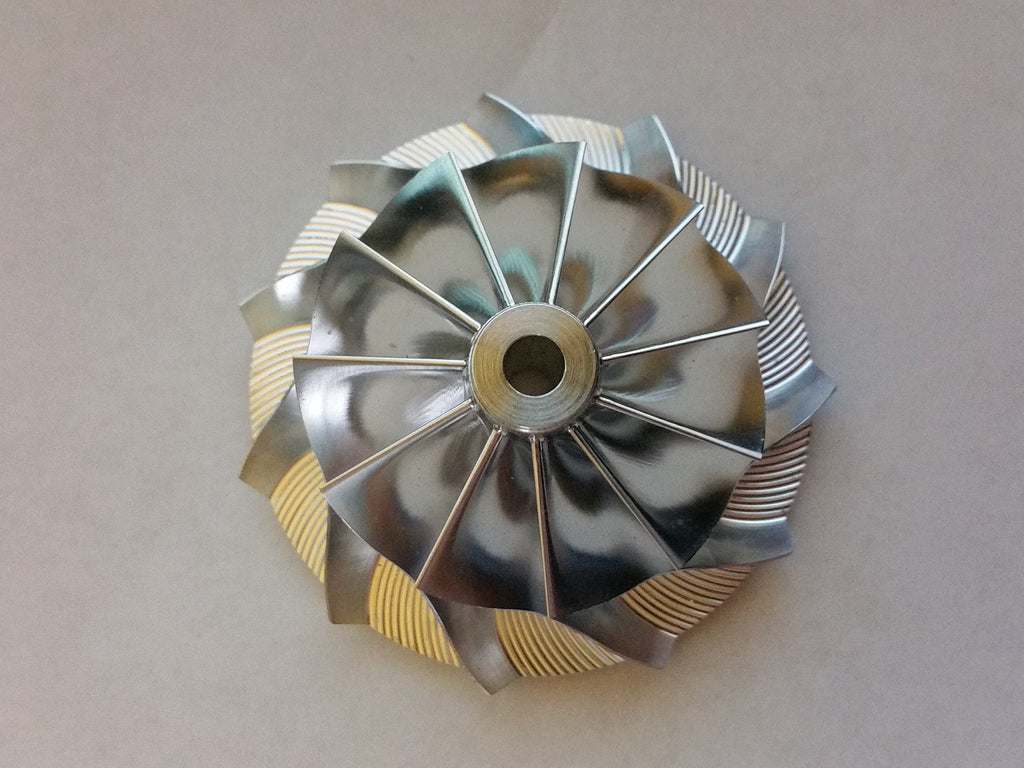 On Sale
K24 Billet Compressor Wheels
Price includes shipping.
Specifically for the Volvo KKK24 turbo, both of these compressor wheels will bolt right into your P2 S60R/V70R and 2006-2009 S60T5.
Design features:
Heat treatable Alcoa 2000 series aluminum for improved fatigue life

Tapered exducer

Extended inducer

Slim nose for more effective inducer area

Slim hub for increased airflow
They are balanced before shipping which allows for direct bolt-in performance but we do recommend you have the fully assembled turbo cartridge balanced by a professional which should cost around $65.
No machining of the compressor housing is needed for either of these compressor wheels.  An ECU retune is also not required but is recommended.
Installation is fairly simple.  The compressor wheel nut requires 50 in-lbs of torque with blue Loc-tite and is reverse thread.
11 blade design improves on mid to high RPM performance
6+6 blade design improves on low to mid RPM performance