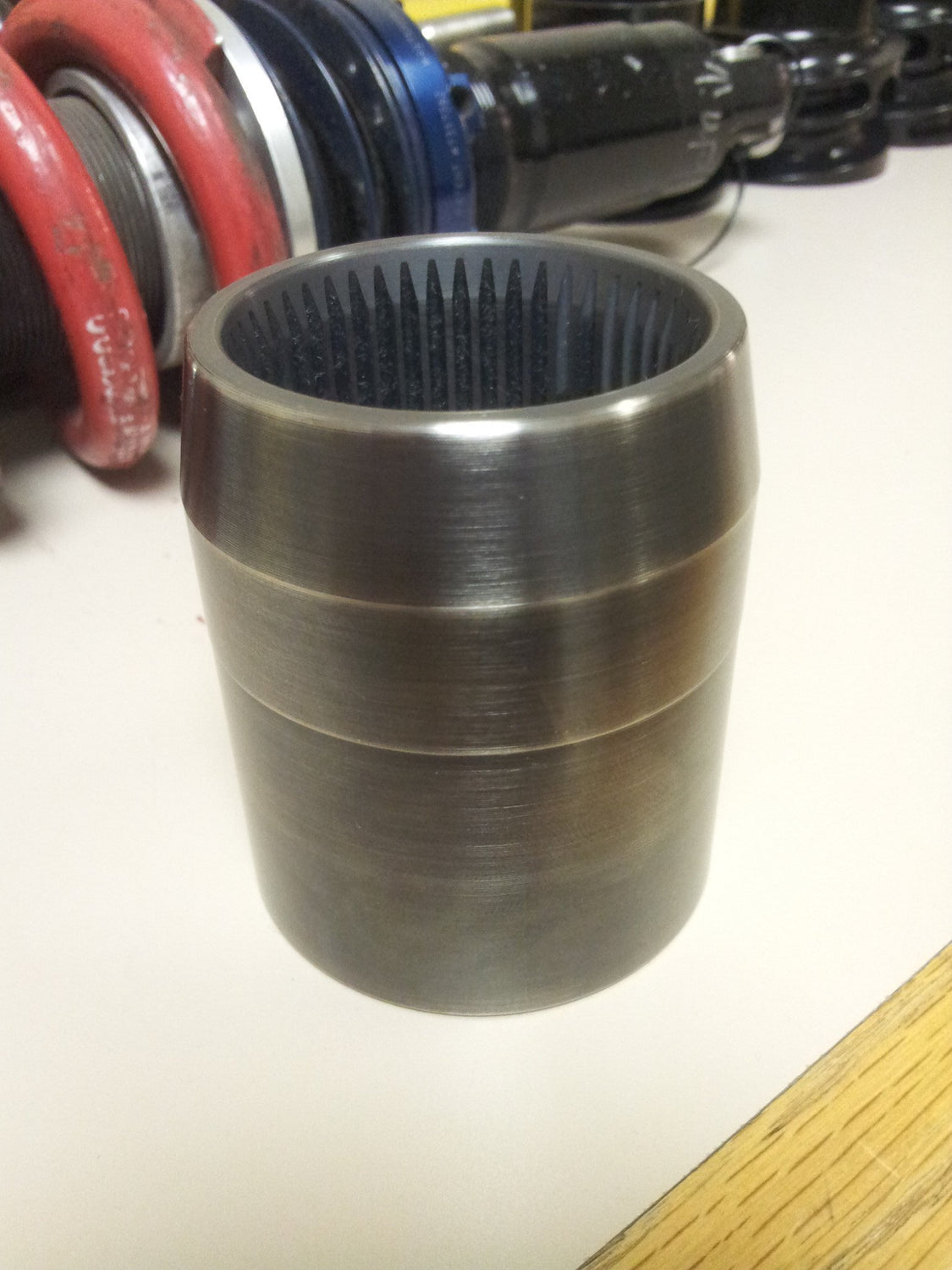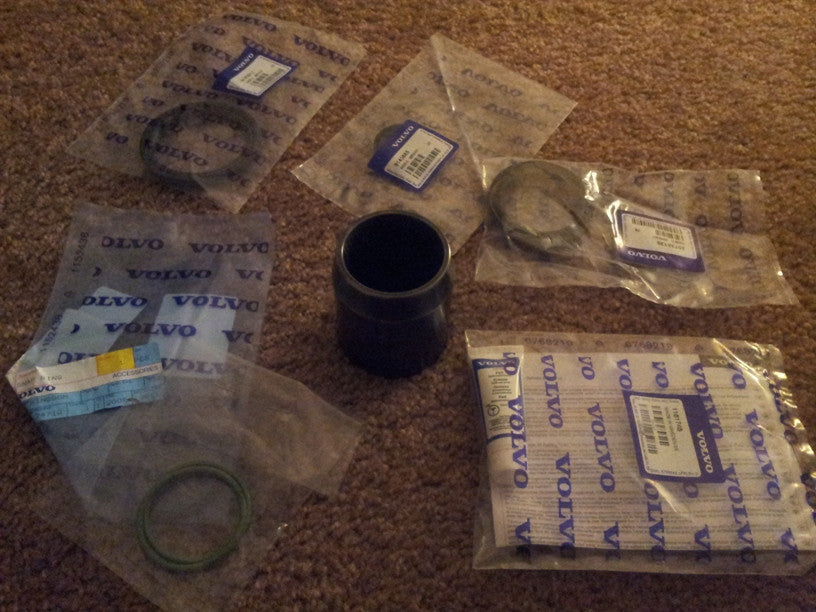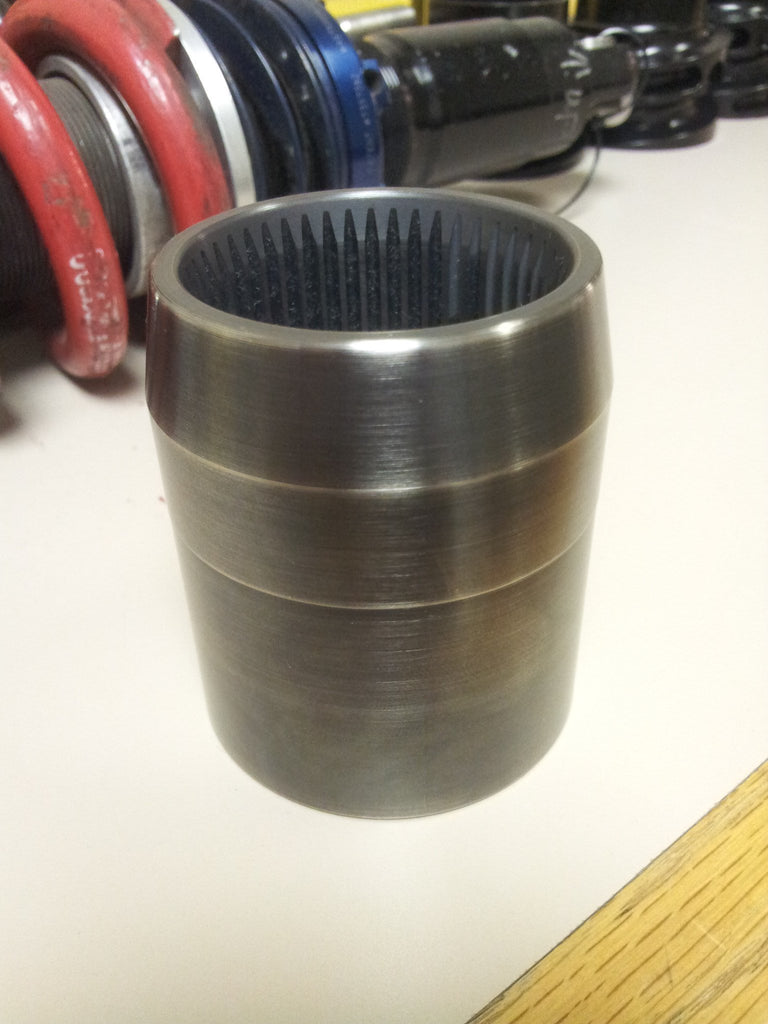 On Sale
High Strength Collar Gear - 6spd M66 Version
8/19/2023 UPDATE - The group buy is over and there are a few extra in stock.
At typically over $1000 per replacement including labor, and some reportedly needing more than one before they've hit 100k miles, this expensive problem has finally been dealt with. Install this collar gear as a preventative measure and let your drive train worries slip away.
I can not guarantee fitment on a worn transmission output gear or angle gear input gear so don't wait till it fails!  However, one of the prototypes was recently installed on a car with a failed OEM collar and he had this to say...
"...it feels stronger & heavier, tighter fit, correct Volvo gaskets - I'm happy to support this new collar..."  See the reviews here.
Ryan's personal log:  80,000+ miles from June 2013-2019.  Likely over 3 million combined miles with the over 200 units sold.
Details:
High strength and heat treated material to a specific Brinell hardness that is appropriate for a transmission gear
Nitride heat treat (estimated 60% increase of UTS compared to OE)
Custom fit, not to OE clearances
Designed and manufactured in Pennsylvania, USA
None of the necessary OEM seals or the retaining ring are included.  You will need to order qty. 1 of each from any site/dealer...

977101 - internal snap ring
1161748 - spline joint grease
976041 - green o-ring
9143885 - drive shaft seal
9143911 - 75mm trans output shaft seal
30735126 - 65mm transfer case seal
Compatible Vehicles
2004-2007 S60R/V70R AWD 6MT (manual) transmissions
2004.5 - 2010 S40 CH -452736 and V50 CH -472491 T5 models with AWD 6MT (manual) transmissions