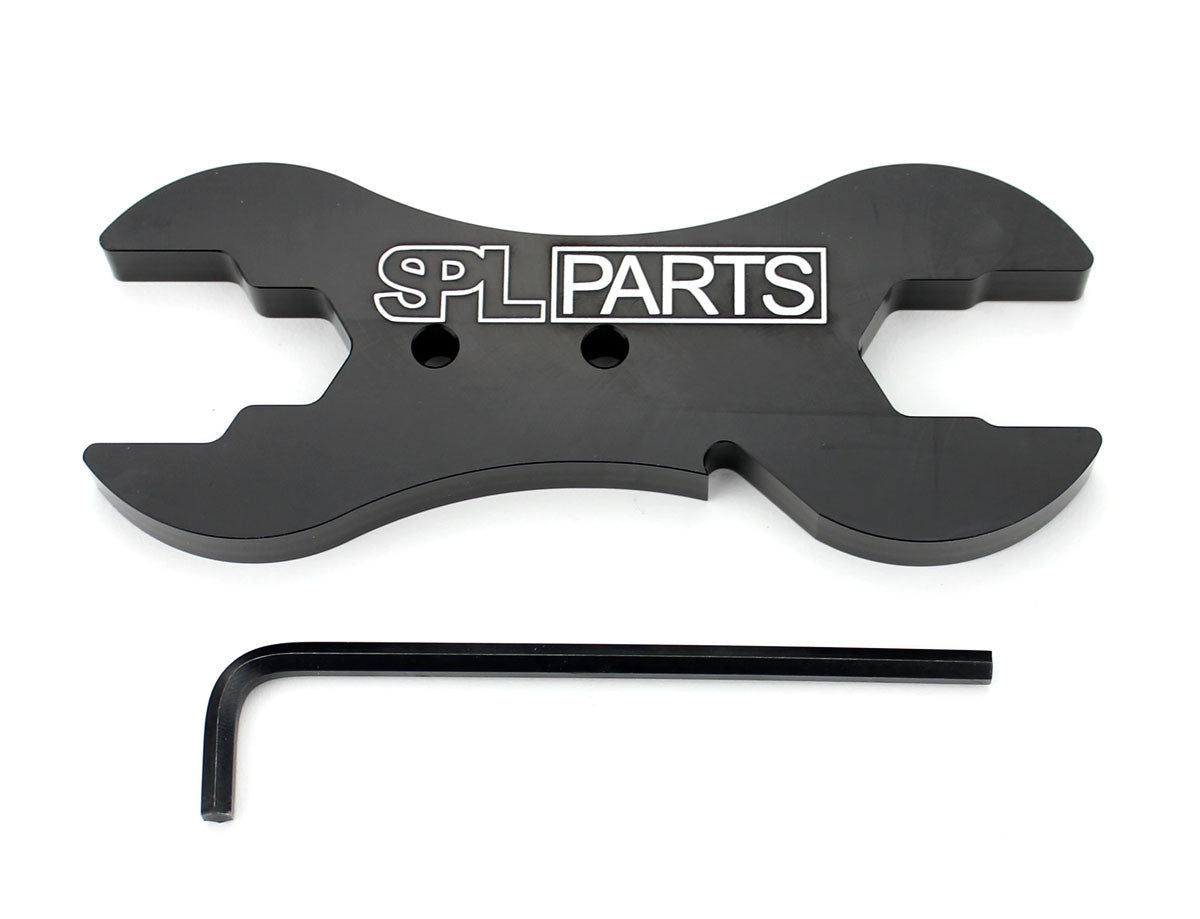 On Sale
SPL Adjustment Wrench
Our black anodized CNC machined billet aluminum wrench is a useful addition to your racing tool box.  Designed for use with our hybrid adjusters and hex links/turnbuckles, this small wrench works in tight spaces and will will not damage the finish on the adjuster.

We recommend using our aluminum wrench together with a standard adjustable crescent wrench, the aluminum wrench can be used for adjustment and initial tightening, final tightening with the larger crescent wrench is recommended for more tightening torque.
We've also machined a bottle cap opener into the wrench to help you enjoy your favorite cold beverage of choice at the track or the garage!  A recess has also been machined into the back of the wrench to hold the provided 3/16" Allen wrench used in all of the Titanium socket head cap screws.
Sold individually.
Made in USA.